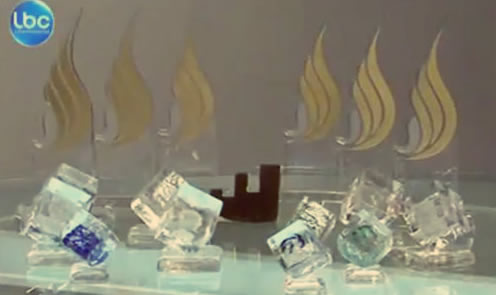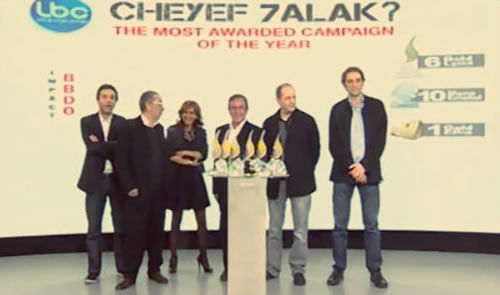 Randa El Daher & Pierre El Daher with Impact BBDO team


sets a record for most awarded Arab media campaign
In addition to the success it achieved at the domestic level, the Cheyef 7alak campaign extended beyond Lebanon to embrace the Middle East and neighboring regions, garnering 18 awards at the Arab Media Festivals.
Accordingly, Cheyef 7alak has set a record for most awards won by an Arab or regional media campaign.
In details, the campaign garnered 10 awards at MENA Cristal, 6 awards at Gold Lynx, 1 Gold Effie award for best use of Corporate Social Responsibility (CSR). and another Lynx silver award.
It is worth mentioning that Cheyef 7alak has been nominated for the Cannes International Festival's awards.
In this context, LBCI Chairman Sheikh Pierre Daher and LBCI deputy CEO Randa El Daher confirmed that "the campaign aims at enabling citizens to make decisions", adding that "what matters the most is that the campaign be fruitful for the citizens since it is made by them and addressed to them."
Cheyef 7alak was also awarded at Beirut's Social Media Awards (SMA) for the Best Integrated Campaign and Most Engaging Youtube Channel.
more...